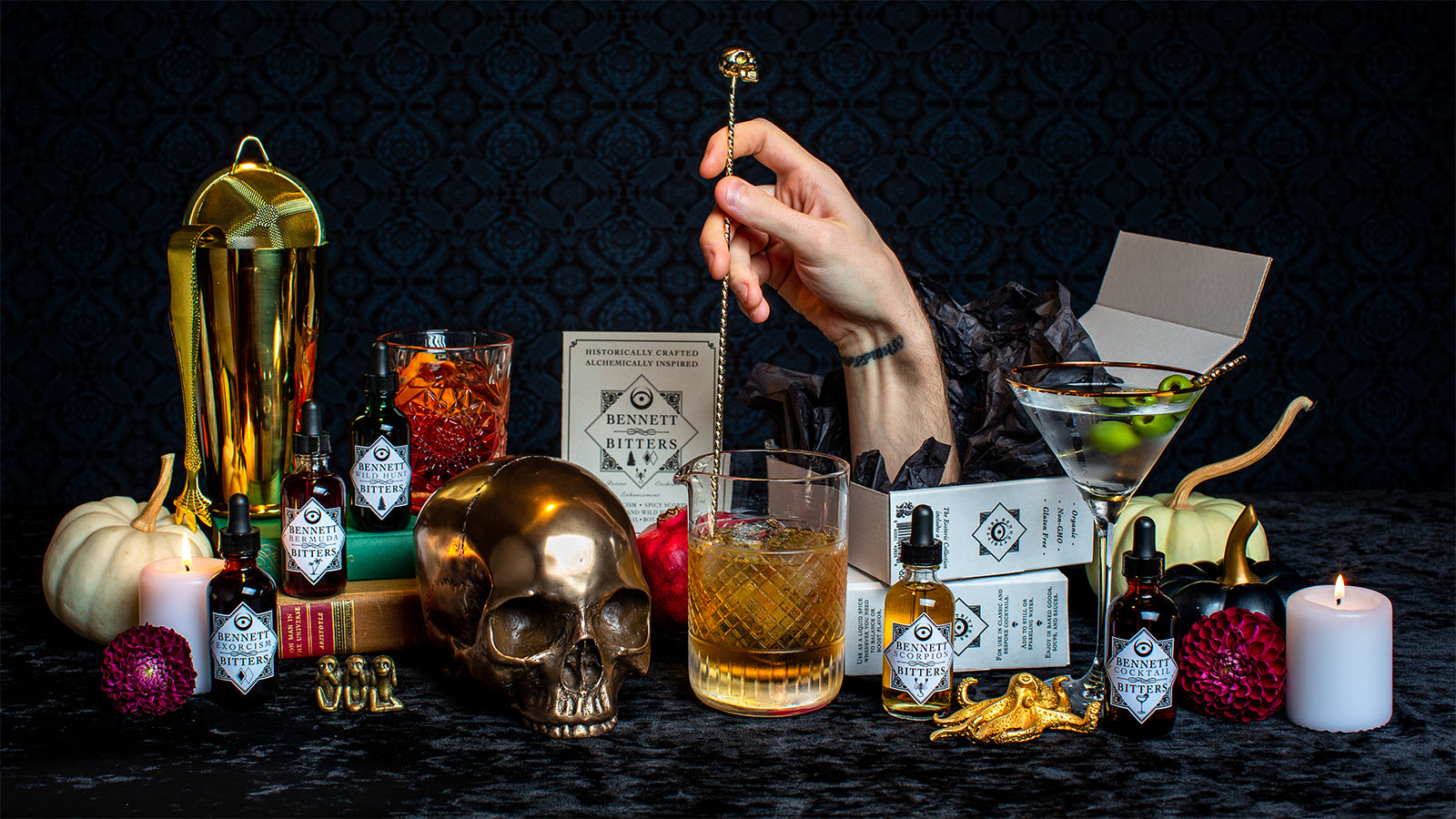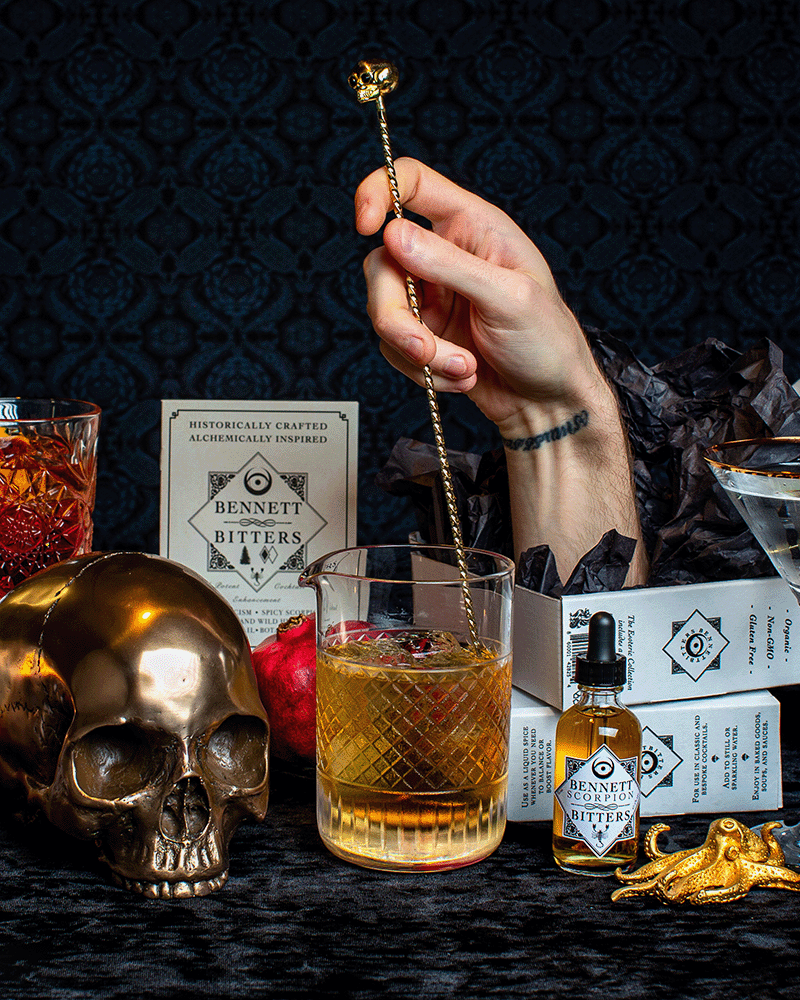 Premium Cocktail Bitters made in NYC by NYC mixologists.
Handcrafted with the Finest Organic Ingredients for Creating Inspired Cocktails.
Fall Cocktail Recipes
Bad Blood
Strawberry Gin Sour
Gin, Strawberry Hibiscus Tea, Lemon Juice, Bermuda Bitters, Cocktail Bitters
Summon the Recipe
Tricky Treat
Peach Whisky Punch
Single Malt Scotch, Lillet, Peach Liqueur, Peach Black Tea, Wild Hunt Bitters
Summon The Recipe
Silencio
Mezcal Margarita
Mezcal, Lemon, Cointreau, Agave, Scorpion Bitters, Mesquite Smoked Chili Salt
Summon the Recipe
What exactly are bitters?
Out of mixologists' secret stash and into your home bar, bitters are the mystery ingredient no bar can live without.
Discover the Secret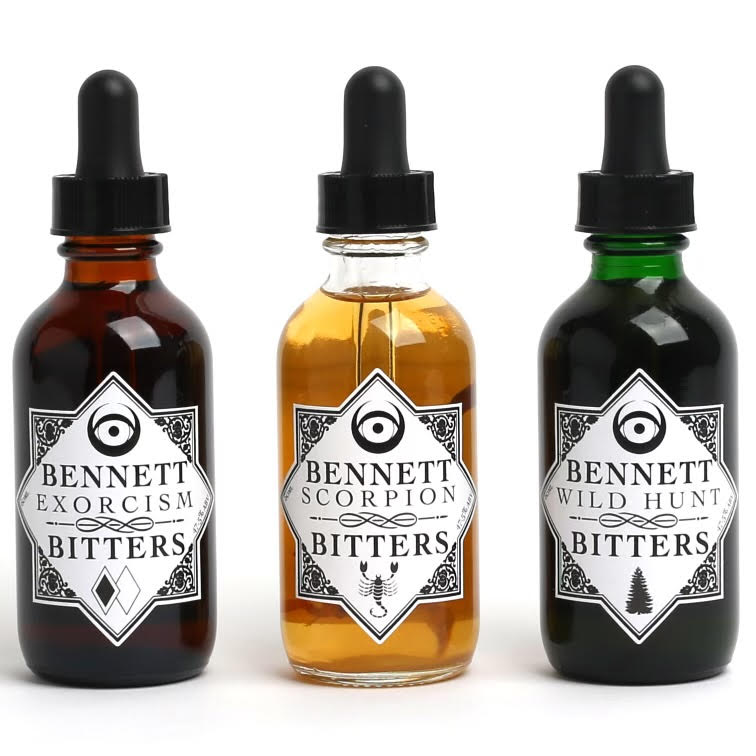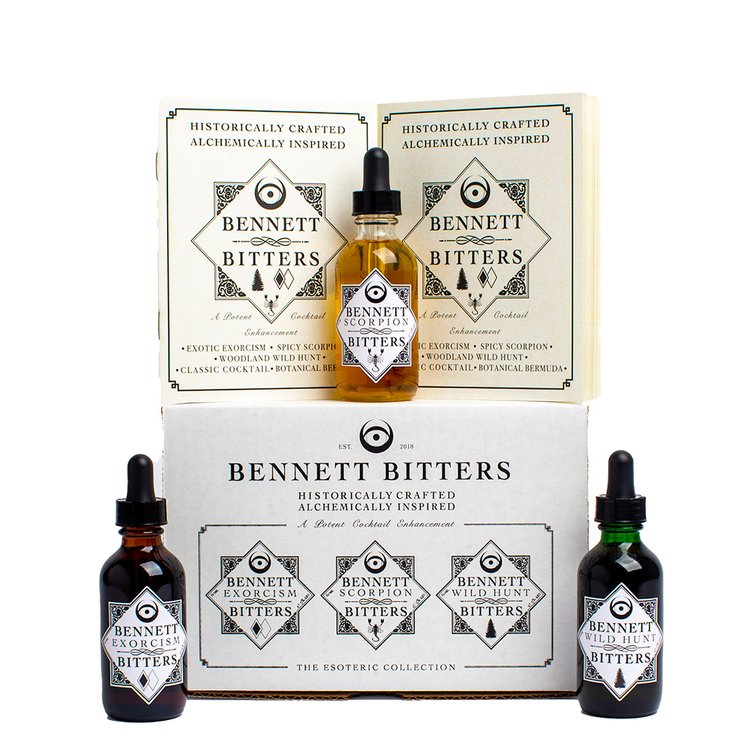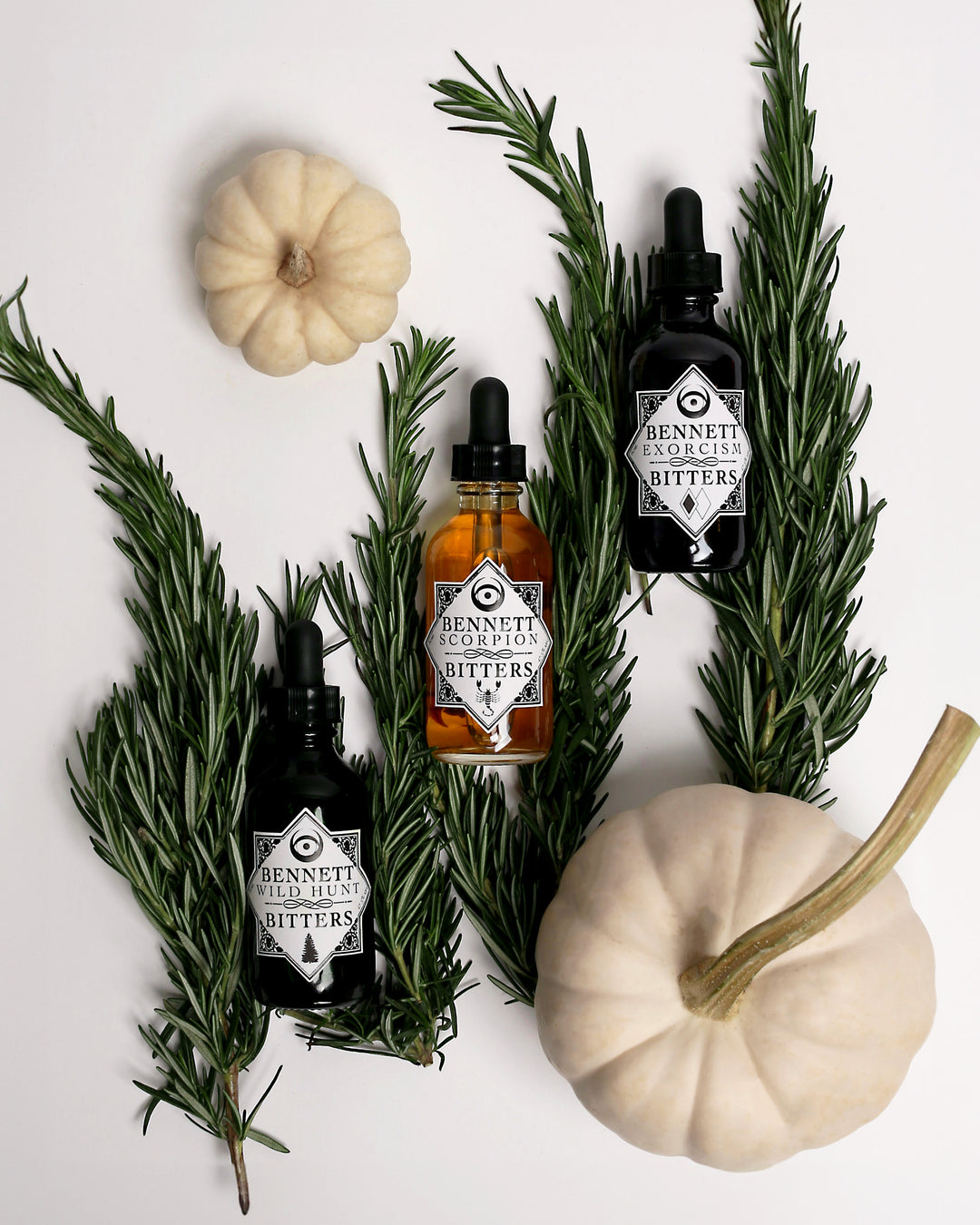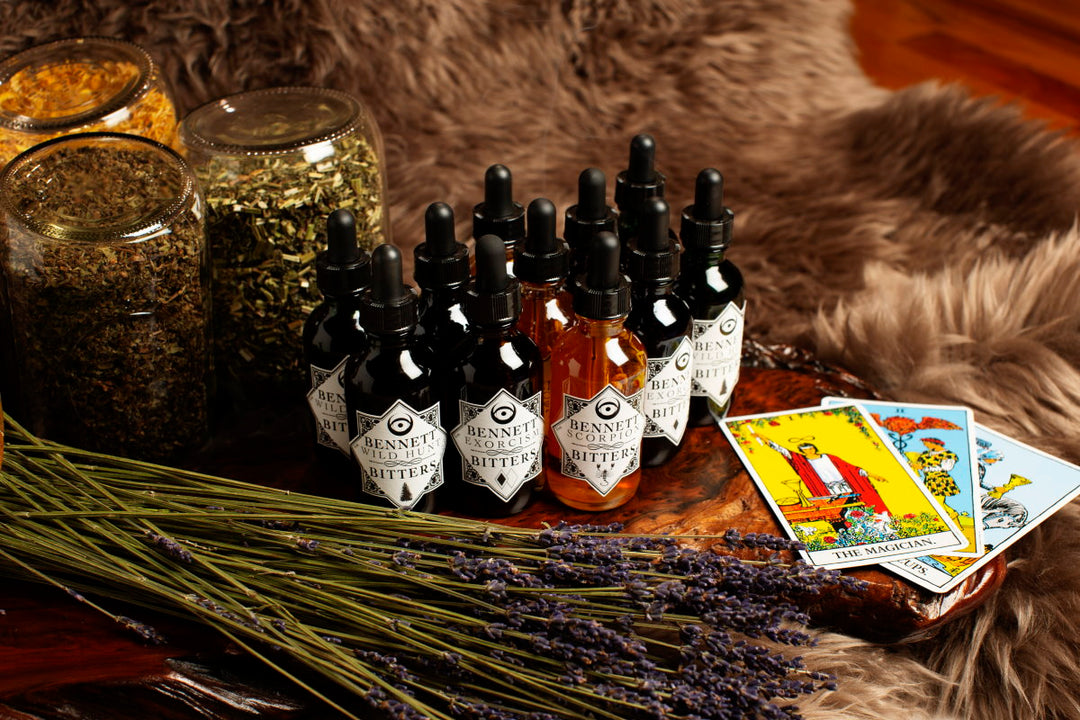 Mixologist made
Next Level Cocktail Ingredients
New York City mixologists Yana and Joey channeled the standards of the world's most famous cocktail scene to create Bennett Bitters.
Hand-Crafted with the finest organic ingredients under herbalist supervision; Bennett Bitters were made to inspire bartenders, and home bartenders alike, to create drinks that are otherworldly and nostalgic, that transport through taste.
There's a story in every bottle.